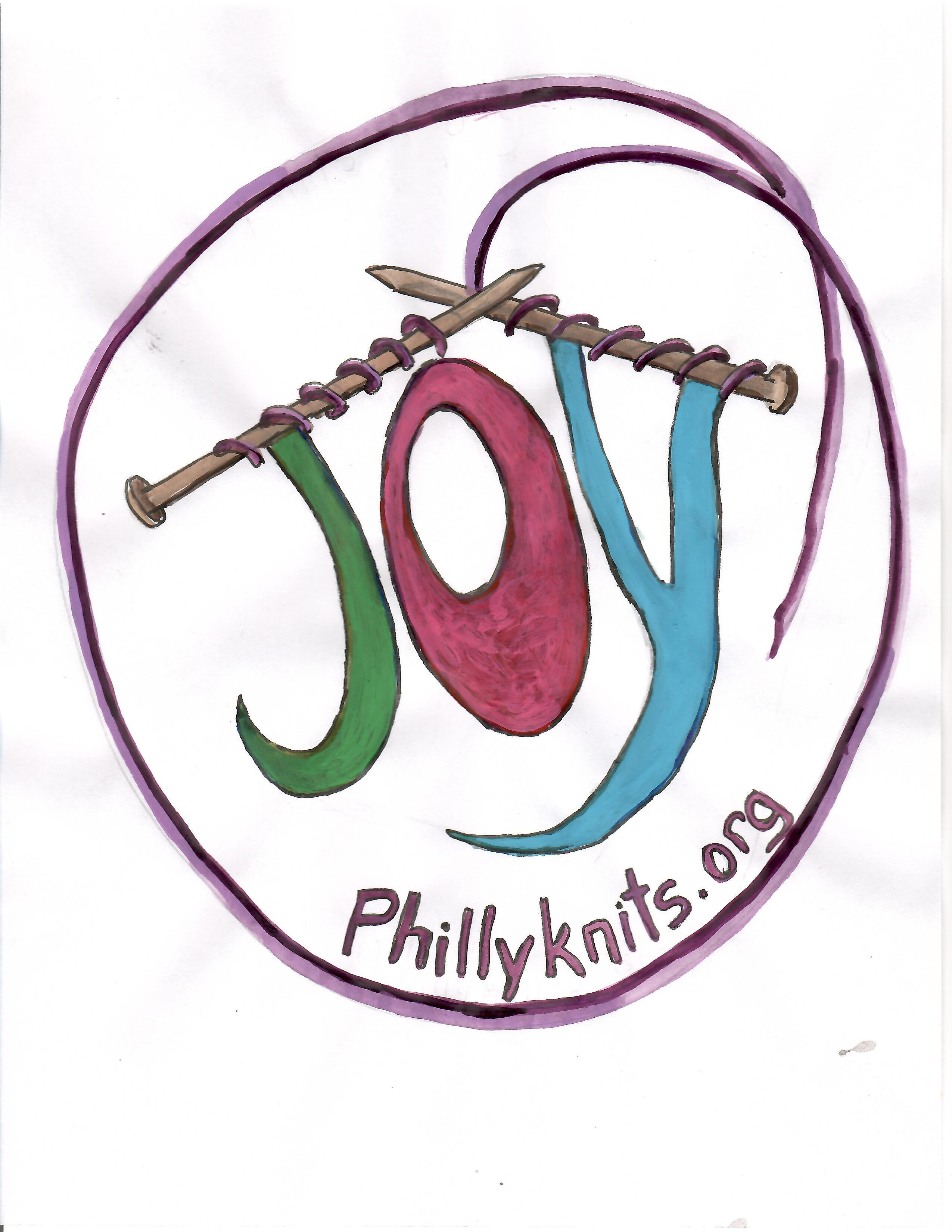 ---
PHILLY SCHOOLS' "FIBER ARTS" PROGRAMS
"If you know how to tie a bow, you can learn to knit and sew"
We strongly promote "in-school" Fiber Arts programs taught by the Art teachers, rather than rely only on volunteers and "after school" programs (see explanation-email below).
We also recommend that you keep the projects very simple to begin with, so that students learn easily without needing to read a pattern or complicated instructions. Teach pattern reading etc., after they have learned all the basic skills.
If you want to donate supplies, start a Fiber Arts program at your school, or know of other Philadelphia schools with Fiber Arts programs, contact: lynnlandes@earthlink.net. Volunteers need these security clearances.
Announcing "The Fiber Arts Teachers Collective"! This is a program for any school/college teacher in Philadelphia, public or private, to get together for fiber fun, program development, and support. Contact PSD teacher Justin Sukley to join - jsukley@philasd.org
PUBLIC SCHOOL KNITTING PROGRAMS:
Vare Washington Elementary School http://webgui.phila.k12.pa.us/schools/v/vare / https://www.facebook.com/friendsofvarewashington/
Tilden Middle School http://webgui.phila.k12.pa.us/schools/t/tilden / https://www.facebook.com/pages/Tilden-Middle-School/251955998237234?rf=326674777365830
Polumbo High School http://webgui.phila.k12.pa.us/schools/p/palumbo / http://www.palumbohs.org/ https://www.facebook.com/The-Academy-at-Palumbo-228350110564639/
Furness High School http://webgui.phila.k12.pa.us/schools/f/furness
PRIVATE SCHOOLS: These schools have "in-school" programs.
The Waldorf School: http://phillywaldorf.com/curriculum/special-subjects/
Friends Select + The Handwork Studio: http://www.thehandworkstudio.com/friendsselec
---
THE IMPORTANCE OF "TEACHING THE TEACHERS"!
8/23/2018 email to PhillyKnits meetup members:
Yesterday's Fiber Art Workshops 4 Philly School District Teachers!
Yesterday was a lot of fun. I instructed two workshops of Fiber Fun! (pompoms, twisty cords and finger knitting) for the Arts Education Department of the Philadelphia School District, Deborah Klose, Director. We met in a classroom at the University of the Arts on Broad Street. And somewhere around 80 teachers took part!
My motto to them was, "If you know how to tie a bow, you can learn to knit and sew". We had a great time and lots of laughs with the twisty cords, pompoms, and tassels.....
I feel very strongly that 'teaching the teachers' is definitely the way to go, so that they can bring the Fiber Arts into their classrooms. After-school Fiber Arts programs can support in-school Fiber Arts programs, but if after-school programs are the only place students learn the Fiber Arts, we have found that it is too hard for many students to stay after school, and too easy for the students who do attend to give up and not show up, thereby fostering a sense of failure instead of success.
When the Fiber Arts are taught during school hours, then students can't walk away. They see each other struggling, succeeding, and helping one another. The whole environment fosters a positive kind of competition, but also a very sweet camaraderie takes hold.
Myra Corbin, a Philly Knits member and teacher at Tilden Middle School, and I had run an after-school program for two years, but the number of students who would show up always dwindled down to a handful at the end. Myra was blown away when she started teaching her regular classroom knitting last Spring. Much to her surprise, the kids really took to it and some of her most challenging students excelled at it! That kind of enthusiasm is infectious and that's why we need to bring the Fiber Arts into the classroom.
The Fiber Arts give students the opportunity to imagine, produce, share, and learn. And learning to create something special with your hands is priceless!
Lynn Landes, Founder
www.PhillyKnits.org
Landline: 215-629-3553
Cell: 714-204-2690