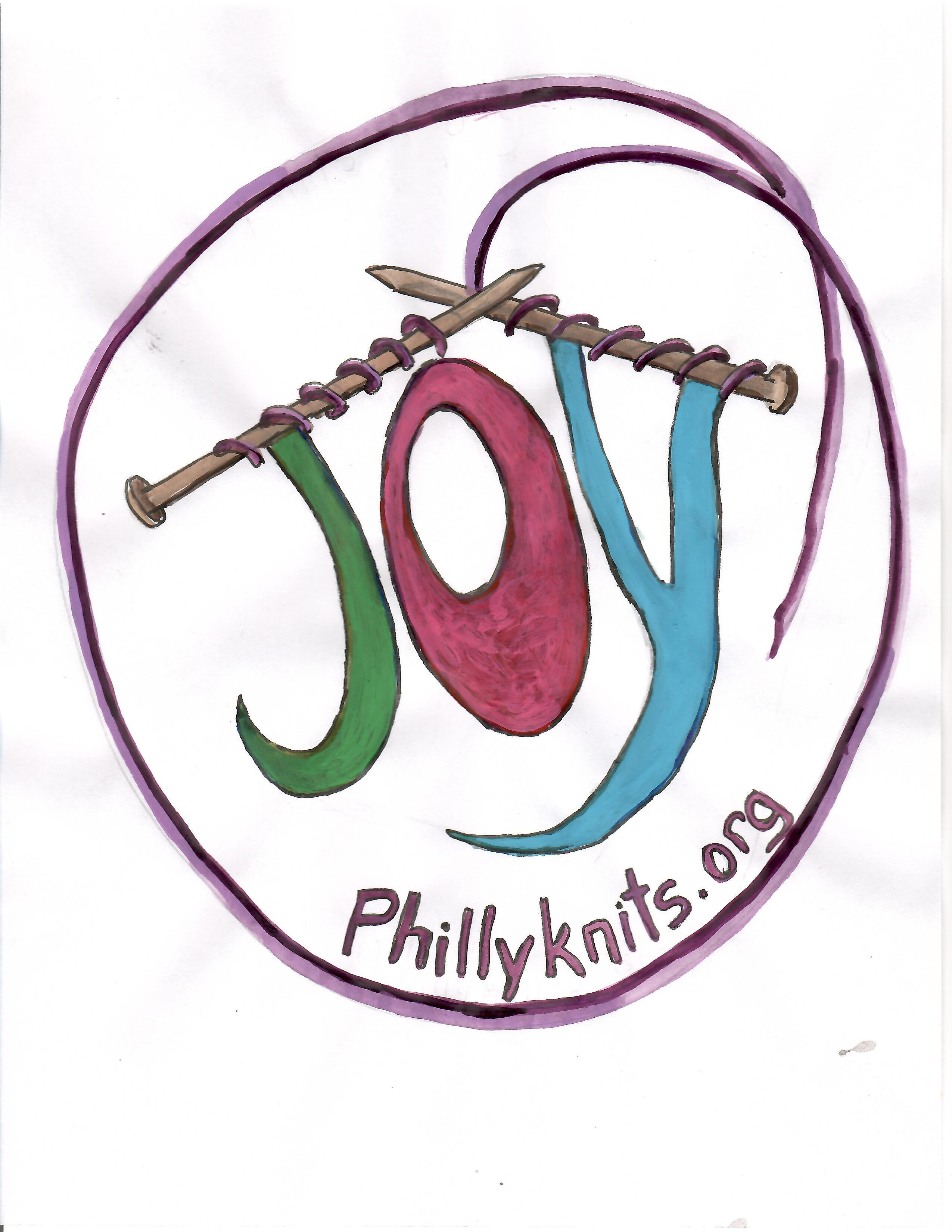 WELCOME Aboard "Yarn Bombers" & Wannabees!


(We love the photos below for color and style, but we at Philly Knits don't bomb trees; it's not good for them.)
JOIN Philly Knits' Yarn Bombers (YB's) on ZOOM CALL Thursdays @ 7-8 pm: Here's our Meetup Events Calendar: https://www.meetup.com/Philadelphia-Knitting-Meetup/events/calendar/ Just click onto Thursday's YB meetup and RSVP.
---
CIANFRANI PARK PROJECT:
March 27, 10 AM -2 PMish! Philly Knits is organizing a yarn bombing! This is a community event. The project will stay up for 2-3 months, after which some of the pieces may be stitched together and auctioned off to benefit Cianfrani Park. Learn more below.
Volunteers needed to make squares, circles, flowers, butterflies, pompoms, etc.! Free lessons for kids and adults.
To volunteer, email: LynnLandes@gmail.com
Deadline March 19th: Send or drop off pieces to: Ann Kell, 714 Bainbridge St., Unit 11 annkell55@gmail.com OR Lynn Landes, 217 S. Jessup Street, lynnlandes@gmail.com, 714-204-2690. If you need someone to pick up your pieces, email lynnlandes@gmail.com.
Help spread the word by distributing POSTERS in the Cianfrani Park neighborhool (8th & Fitzwater Streets).
---
Great news! Yarn Bomb artist Nicole Nikolich of https://www.laceinthemoon.com/#/ has come on board as a creative advisor and helpmate! Her works have graced Philadelphia and places around the world! Her studio is in the Bok Building in South Philly.
---
Our Yarn Bombing Projects are now 3: Cianfrani Park (end of March), The Philadelphia Flower Show (June), and Avenue of the Arts (October). At all these events we want to provide some free lessons in basic knitting and crochet. So we will really appreciate any donation you can make of time or pieces!
---
CIANFRANI PARK UPDATE:
First, we want to thank Ann Kell and Melissa Terrels for leading the charge on this effort. We met last evening at Cianfrani Park (7th & Fitzwater) after we got the 'go-ahead' to yarn bomb away from the Friends of Cianfrani Park (https://cianfranipark.com)!
This is great news and will be a test to see if we're ready for "prime time" to yarn bomb The Philadelphia Flower Show at FDR Park for their June exhibition. They are definitely interested in Philly Knits participating. We've also been invited to yarn bomb the Avenue of the Arts on South Broad Street. So let's make Cianfrani Park a showcase of what we can do!
We'll also be inviting the community (adults and children) to the installation to help out and take lessons in making pompoms, knitting, and crocheting. Please help spread the word for volunteers to help out via Facebook, Twitter, Next Door, your local civic, etc.. The more the merrier!

The theme is "Spring Has Sprung"

The Installation Date for Cianfrani Park is
March 27th Saturday, starting at 10 am.
So we need to get started ASAP!

Your pieces can be knitted or crocheted. We want to keep the colors vibrant, but spring-like, for example: pinks, purples, blues, white, yellows, and greens. However, we also don't want to be too restrictive, so use your best judgment and be creative!! We have linked some free patterns below. No quantity is too small. The more we have, the bigger our impact. Thank you all for helping!
Here's what we're looking for:
CIRCLES: 13-inch to 6-inch diameter circles to wrap 4 lamp posts, 4 feet long – no more than 13 inches at the widest. Best to be crocheted. Don't stitch them together! We'll do that after we've collected everyone's pieces.
SQUARES: Rows of SEVEN 10 x10 inch squares stitched together horizontally OR it can be one long piece 70 wide x 10 inches high. If it's longer or shorter, don't worry about it. Use your imagination on the designs (spring-like, nothing political plz). They will be hung from the double railing that frames the park. The 10" height of your pieces will fit between the railings. We'll simply weave them onto the top railing to hang below.

POMS POMS: Tons of pompoms. We're going to attach them to long wooden skewers and stick them into the ground so that they look like allium flowers. Get the kids involved!! Feel free to be creative!
FLOWERS, LEAVES, BUTTERFLIES, BIRDS: 5ish-inches in diameter minimum. They will be attached to 4 posts that are arranged in a pyramid fashion in the middle of the park. We will provide 4 long crocheted green vines for your flowers, butterflies, and birds to be attached to. So we need lots of them!
Here are some helpful ideas:
The bigger the yarn, the quicker the knit/crochet. But you do 'you' and create away!!
Super Bulky yarn is good with a P16 - 11.5 mm hook, or size 17 knitting needles
We don't have a budget, but if you need help with yarn, please email me and we will get some to you.

Links to images or search the internet for your own!!

Local yarn shops - big and small - http://www.phillyknits.org/LocalYarnStores.htm
PHOTOS & INSPIRATION!

Philly's Nicole Nikolich of https://www.laceinthemoon.com/#/
Philly's Mellissa Haim's Morris Arboretum Yarn Bombing
https://www.emmaleith.co.uk/tutorials-power/2016/4/19/ten-tips-for-a-sucessfull-yarnbomb
FLOWERS:

Crochet: EXTRA SIMPLE idea - use super bulky yarn or double yarn, chain (100), wrap the chain around your four fingers or on a 5-inch wide card, tie the loops together in the middle, and sew a buttons in the middle on both sides! It's kind of like making pompoms.
Crochet: https://duckduckgo.com/?q=CROCHET+flower+patterns+for+free&t=ffhp&iar=images&iax=images&ia=images
Knit: https://duckduckgo.com/?t=ffhp&q=free+flower+knitted+patterns&iax=images&ia=images
If you have Ravelry: https://www.ravelry.com/patterns/library/large-yarn-bombing-flower-decoration

BUTTERFLIES:

EXTRA SIMPLE FOR CROCHET OR KNIT - Stitch 2 rectangles, maybe 4 X 2 inches, chain 8 or knit double-yarn cord to wrap around the center, leaving the two ends loose as antenna!
Or, use double yarn, chain (16), slip stitch to make into a circle, make two of these (chain 18 for the second one), then wrap the circles in the middle with black yarn (chain 8), leaving two ends to look like the butterfly's antennas!
Crochet: https://duckduckgo.com/?q=CROCHET++butterfly+patterns+for+free&t=ffhp&iar=images&iax=images&ia=images
Knit: https://duckduckgo.com/?q=knitted+butterfly+patterns+for+free&t=ffhp&iar=images&iax=images&ia=images
BIRD IDEAS:

Knit: https://duckduckgo.com/?q=knitted+birds+patterns&t=chromentp&atb=v256-4__&iar=images&iax=images&ia=images
https://intheloopknitting.com/bird-knitting-patterns/
Crochet: https://duckduckgo.com/?q=crochet+bird+free+patterns&t=chromentp&atb=v256-4__&iar=images&iax=images&ia=images
https://thegrangerange.files.wordpress.com/2014/06/crochet-birdie-decorations-2.jpg
MORE IDEAS FROM OUR VOLUNTEERS!
roses: https://attic24.typepad.com/weblog/may-roses.html & https://youtube.com/watch?v=_VkHJUT73y0&feature=share
bees: https://clubcrochet.com/crochet-bee-amigurumi
https://www.interweave.com/article/crochet/bumble-the-bee
lady bug: http://crochetisfun-amani.blogspot.com/2012/09/free-pattern-ladybug-applique.html
dragonfly: http://damnitjanetletscrochet.blogspot.com/2012/03/dragonfly-applique.html
mushrooms? Not sure if you want mushrooms or not: https://www.amigurumitogo.com/2020/01/crochet-mushroom-pattern-2-inch.html

Thank you for visiting and Yarn Bombs Away!!
Lynn Landes, Ann Kell, & Mellisa Terrels
lynnlandes@gmail.com
www.PhillyKnits.org
https://www.meetup.com/Philadelphia-Knitting-Meetup